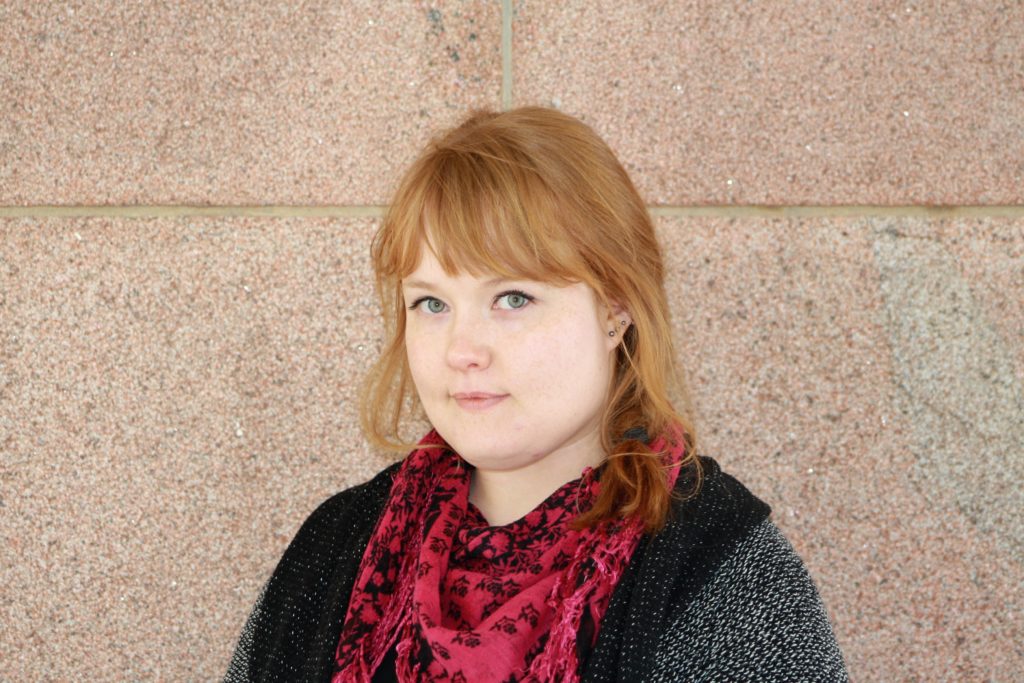 mervi.deheer [at] moderna.uu.se

Interests

language contacts, phylogenetic linguistics, historical linguistics and lexicology
Introduction

During my undergraduate years, I studied Finno-Ugric linguistics which introduced me to various Uralic languages, their structure, and developments. I have also been lucky to travel the Finno-Ugric world making friends and learning not only languages but also something about the cultures of their speakers. As a student, I mainly worked as a Finnish language teacher but in 2015 I began compiling information for Bedlan's datasets. After graduating with my masters, I had been introduced to the world of large datasets, phylogenetic linguistics and quantitative methods in general. Currently, I'm a PhD student at Uppsala University, Finno-Ugric languages which is part of the Department of Modern Languages.

In my project, we bring the theme of language contact to the phylogenetic context and use this information to study the timing hypotheses given to the Uralic language family.

I'm a linguist working in a highly interdisciplinary team. My background in teaching has helped me to explain linguistic concepts to other members and collaborators. In return, I have had the opportunity to dip my toes into the pool of other sciences such as genetics, archaeology and geography.

When not working on papers, I enjoy computer games, writing stories and taking long walks.
For research and talks, see the Publications page on this website

Education
2017- PhD student, Uppsala University, Department of Modern Languages, Sweden.

Supervisors: Prof. Rogier Blokland (Uppsala University), Prof. Michael Dunn (Uppsala University), PhD Outi Vesakoski (University of Turku).

2016 MA in Finno-Ugric languages (minors: Hungarian language and culture, Subject teacher training for Finnish language and literature), University of Turku, Finland. Thesis

2011 BA in Finno-Ugric languages (minors: Finnish literature, Educational science), University of Turku, Finland
What have I been teaching in recent years?
Courses
Finnish A1, Uppsala University (2017, 2018)
Language, Individual and Society, Uppsala University (2017, 2018)
Language Contacts, Uppsala University (2018, 2019)

Lectures
Linguistic diversity, endangered languages and language revitalization. Biodiversity. University of Turku. 16.1.2019

Language contacts. Evolutionary applications: Human and cultural evolution in a multidisciplinary context. University of Turku 18.12.2019
Technical skills I use at work
R (Tidyverse)
LaTeX